Digital transformation deals with the modernisation of tools and practices used to satisfy customer needs while advancing your ability to maximise business opportunity, meet market demand and continuously advance your ability to perform better.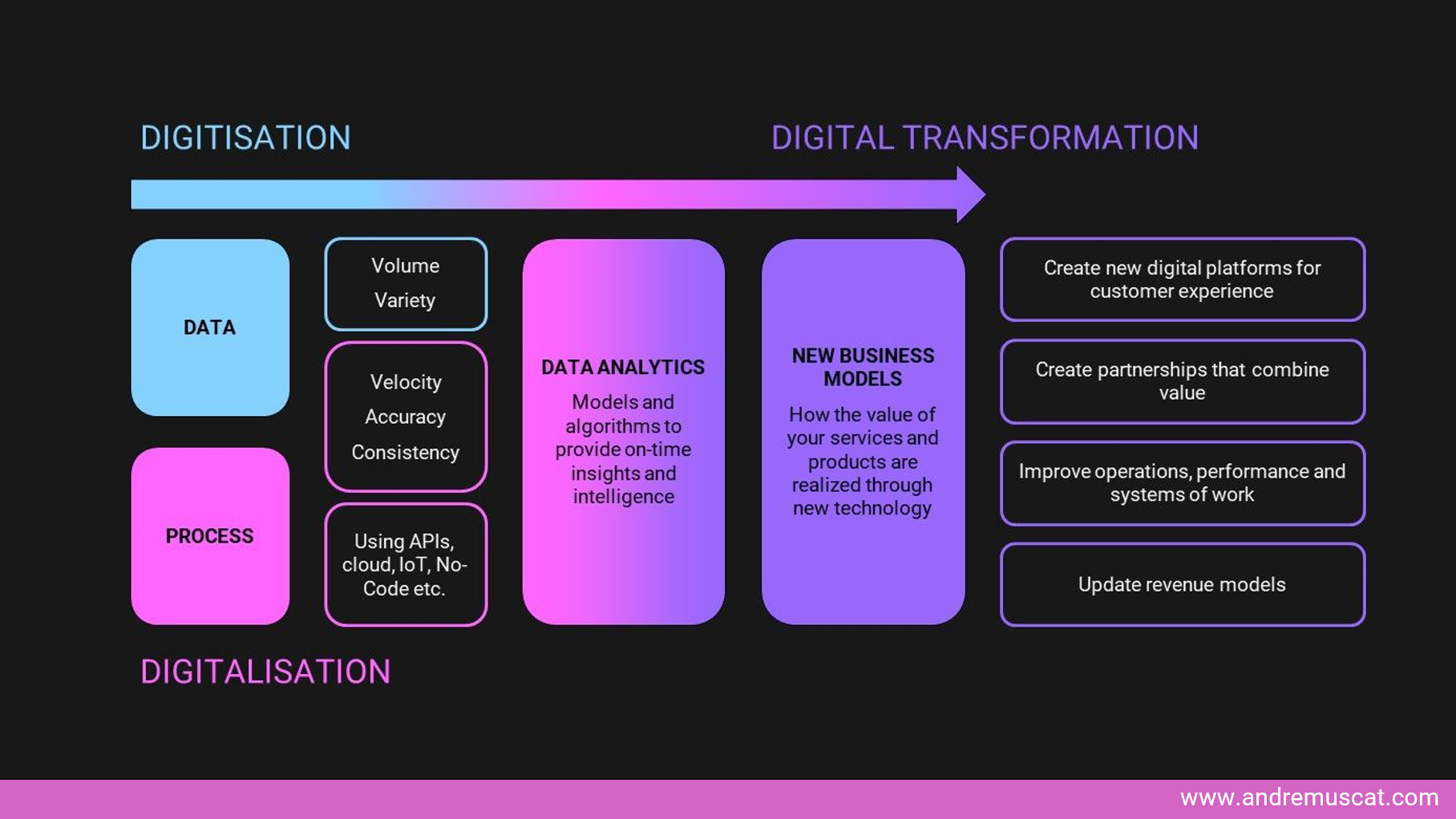 The objectives of organisations embarking on a Digital transformation journey often yields rewards beyond computerising paper records.
You can typically visualise such journeys as: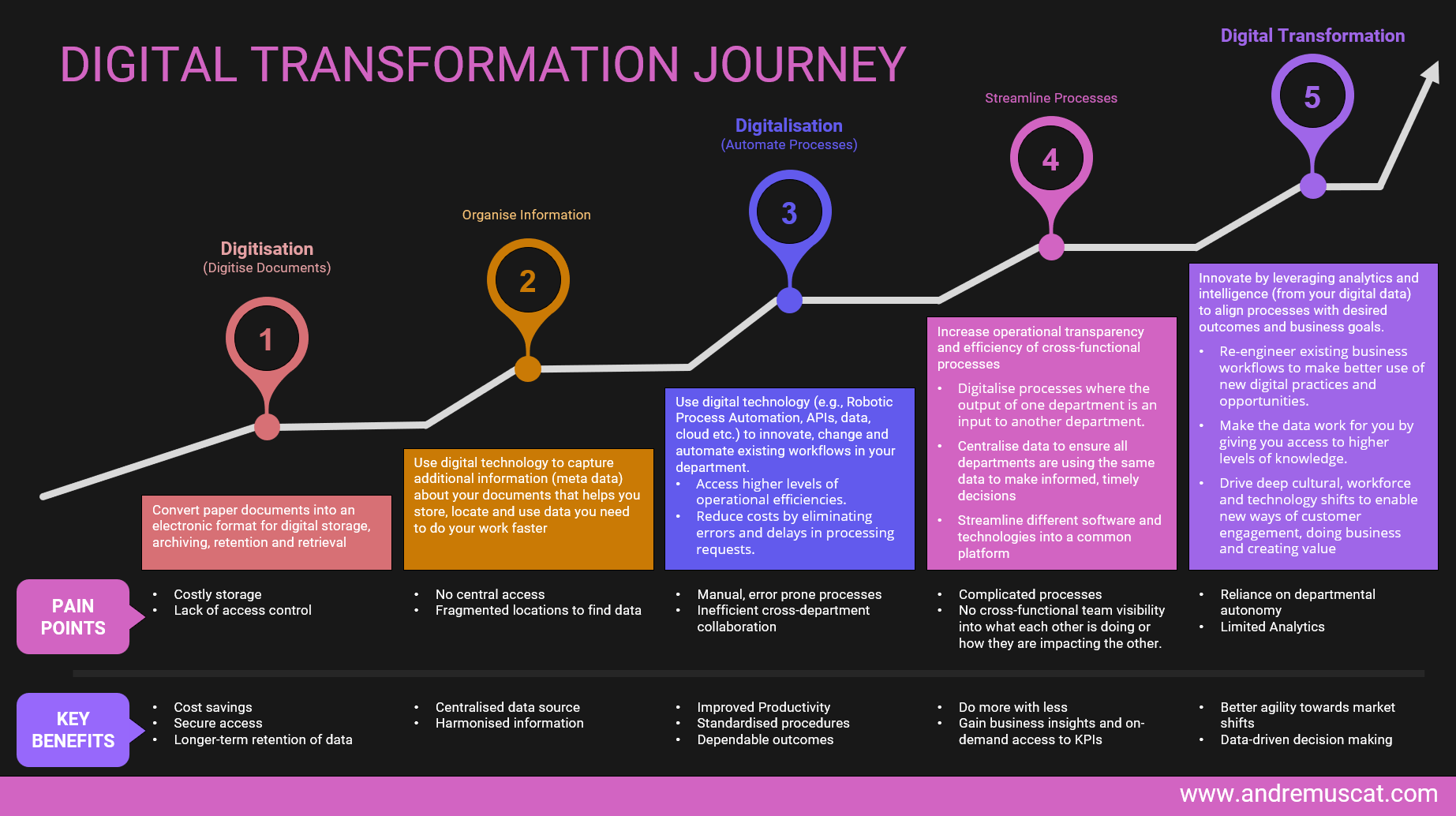 Digital transformation is best represented by a series of work modernisation projects where each project builds on the capabilities improved by the earlier project.
Each project is designed to enhance a key capability/KPI that advances the value of your business assets:
Internal Forces:
Pains from outdated internal processes that became inefficient, error-prone and thus not cost-effective
Inability to report on performance, productivity and outcomes consistently and on-demand
Inability to measure the success of the business
Increasing customer complaints, and high levels of customer churn
External Forces:
Competitive landscape (e.g. New market entrants or competition using digital to create advantage)
Market expectations
Customer trends (e.g. New demographics, Customers expectations on how to discover, reach and consume your services, Customer expectations around the speed of execution)
Inability to expand the customer base due to attractiveness of the product or public reviews
Digital Transformation
The application of digital transformation to your business typically involves:
Process Transformation
Business Models Re-evaluation
Cultural/Organisational Transformation
Using digital technology to leverage software and data better
The effort should not be underestimated, and it is critical to ensure you have access to Digital Leadership that understands the hard truth about hard things you will meet throughout this journey. Think about it like you will approach a mountain climbing operation, where you will surely want to plan and get guidance/expert advice from a seasoned sherpa that has done this before.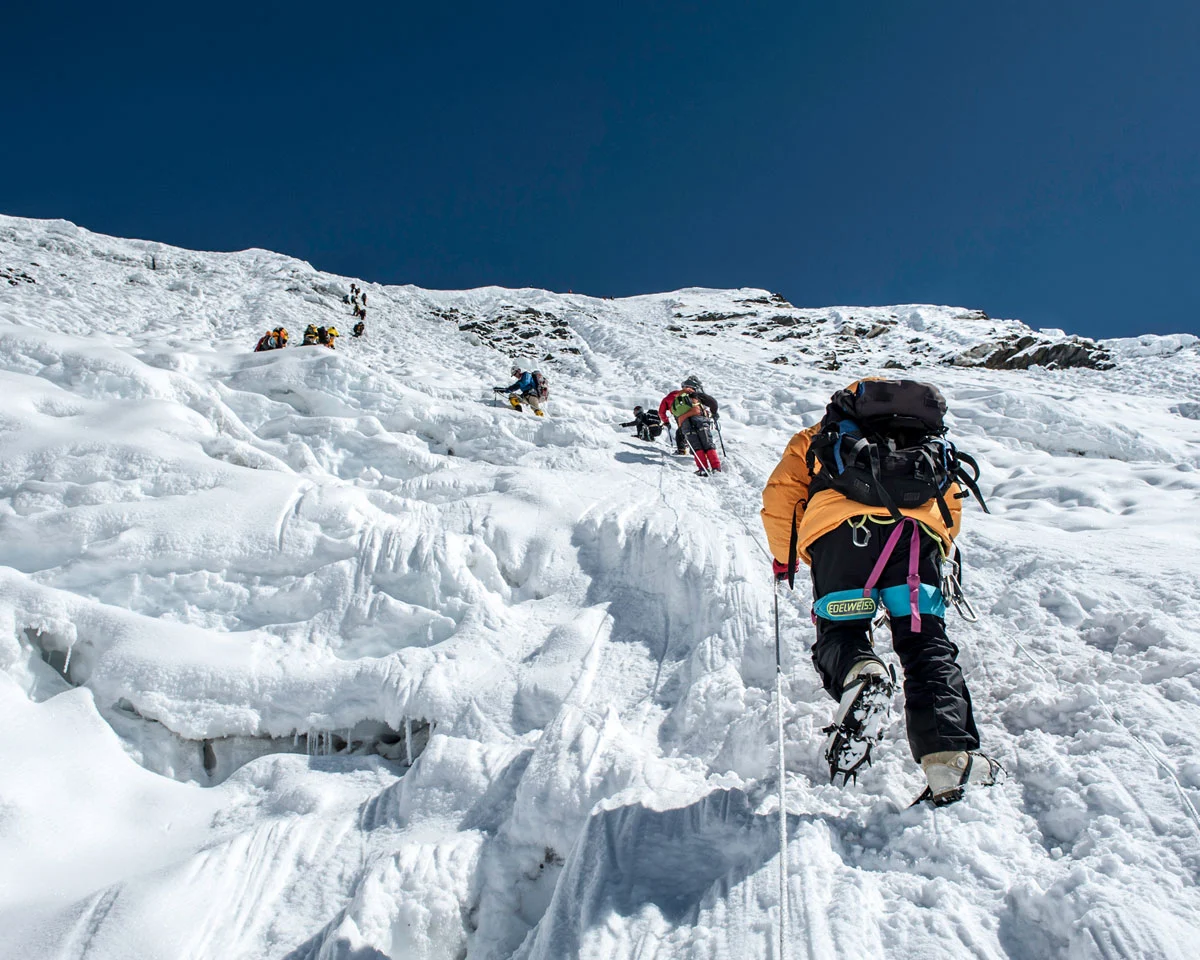 We explore how to apply and approach Digital Transformation journeys in your business:
| | |
| --- | --- |
| Topic | Link |
| Unpack what it takes to be a Digital Business | Open |
| Unpack what it takes to be a Digital Business | Open |
| Is being a Digital Business for you? | Open |
| Putting digital landscapes into perspective | Open |
| Set your Digital Business north star | Open |
| Changing the business while running the business | Open |
| Understanding the Digital Business Mindset | Open |
| Top 5 Key traits Digital Leadership should have | Open |
| Unlocking Digital Business Agility | Open |
| Top 8 capabilities you need to be a Digital Business | Open |
| 12 risks to navigate as part of your digital work | Part 1, Part 2, Part 3 |
| Unpack what it takes to be a Digital Business | Top security risks of digital transformation |
| Cybersecurity as a business priority | Open |