Built for Holivia Leadership, we explore what matters to master the connection between business value and cybersecurity management needs.
Targeted towards for business leaders, senior management, sales, marketing and technical teams seeking to:
Be better at articulating the value proposition of the security discipline and its offerings to the audience it is intended to service and protect.
Upgrade business communication skills with the added knowledge on preventing, identifying, and stopping threats to company and employee assets.
Get more involved in the formation and implementation of cybersecurity strategies.
Upgrade vocabulary, cybersecurity strategies and risk assessment methodologies to make better decisions that boost operational resilience.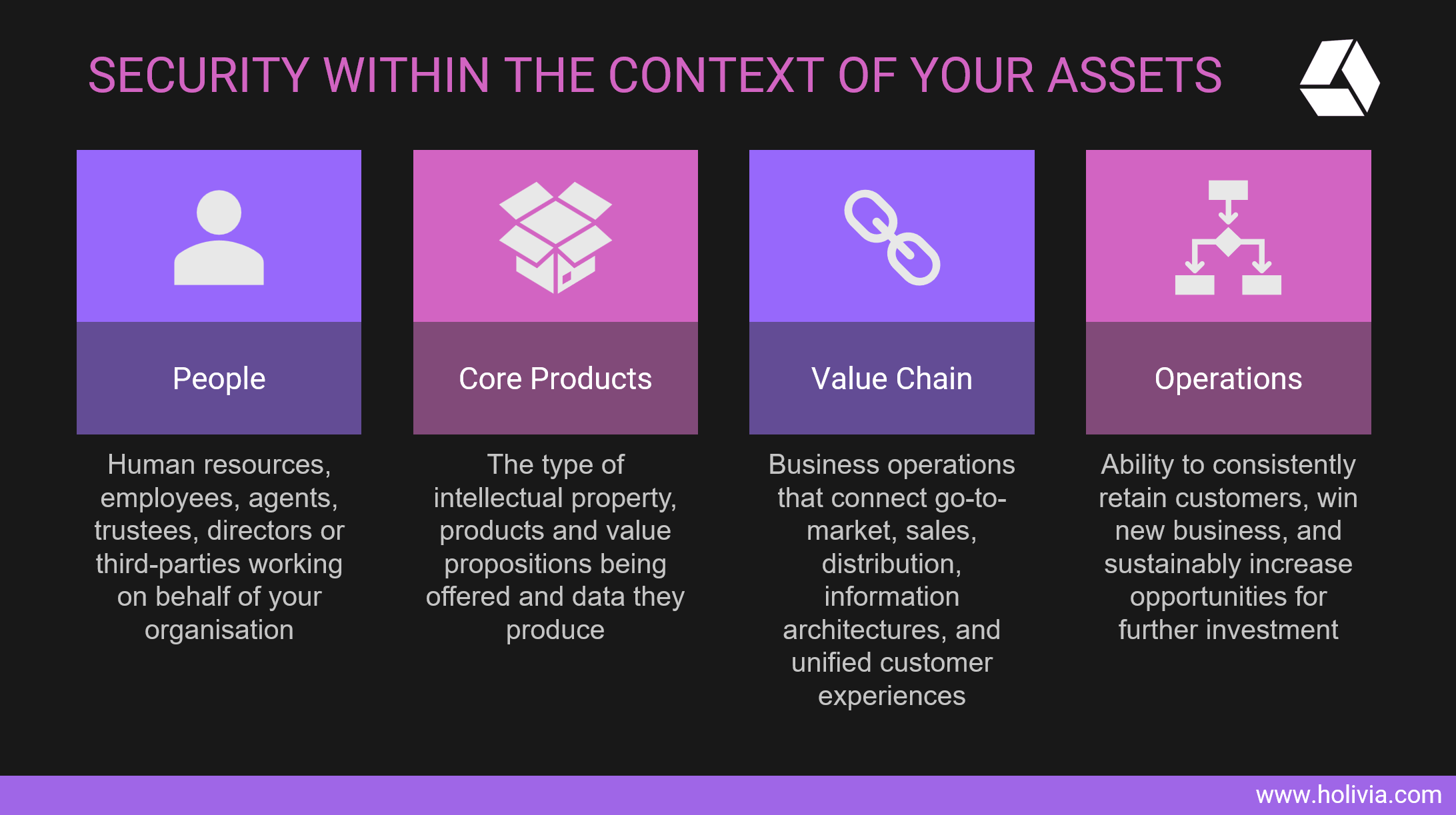 For you, if you are experiencing:
| | |
| --- | --- |
| | |
| A CONTINUOUS STRUGGLE TO GET EXEC SUPPORT TO SUPPORT THE OBVIOUS | Keeping modern environments secure while advancing, demonstrating due care and adding value is overwhelming. Does your business support you in upgrading your tooling and capacity to meet modern market and regulatory expectations? Learn how you can better explain technical and non-technical security challenges in terms of business risk. |
| KEEP ON SEEING SECURITY AS PRIMARILY A COST | Management today expects a strong security system as a given. Keeping organisations secure costs money, similar to Digital Transformation projects, HR, Legal, and Finance. These departments have already established and demonstrated their value towards the business. Access a better language to demonstrate the value that matters to decision-makers. |
| NEED TO BE BETTER AT SELLING SECURITY | Is your message to management "We're vulnerable." while the audience is thinking "What vulnerability? We have backups and firewalls already. Our organisation is in the cloud. What does this have to do with me?" You need help to better qualify and quantify exposure in terms of risk to the holders of the budgetary purse. Become their partner in assessing "What is a reasonable amount of risk?" |
Explore the full agenda here.