In the business world, the term vulnerability refers to either of the following:
Personal/Soft skills that enable conversations that matter to happen to build trust
Business Risk
Personal/Soft skills
When used to better understand and connect with others, vulnerability can be an asset in the business world. It is an element that helps us:
Build relationships that matter (with our teams, with our partners, with our customers),
Have conversations that matter.
Generate successful outcomes.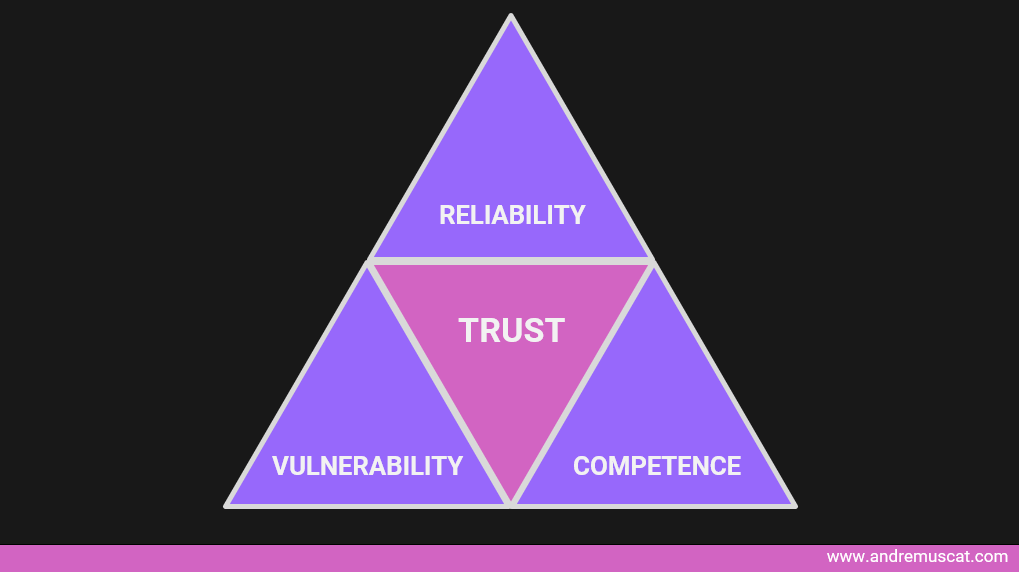 For example, vulnerability can show your true self or showcase honesty when you open up about something you would not usually share.
Component
Factors applied across our interactions
Vulnerability
Reliability

Responsive
Consistent
Recognisable tone

Competence

Expert in your field
Recognised by other experts
When people feel like they can trust someone, they are more likely to consume solutions and ask for help from that person or organisation.
Business Risk
In terms of business risk, a vulnerability is a weakness that gives others the chance to impact or exploit you negatively. Alternatively, a vulnerability needs to be seen in terms of the risk that can:
Slow down your ability to advance your purpose.
Disrupt your ability to deliver value to your target audience.
For you as a business leader, this represents the range of weaknesses that need to be identified, profiled, assessed and determined on whether you want to address/de-risk.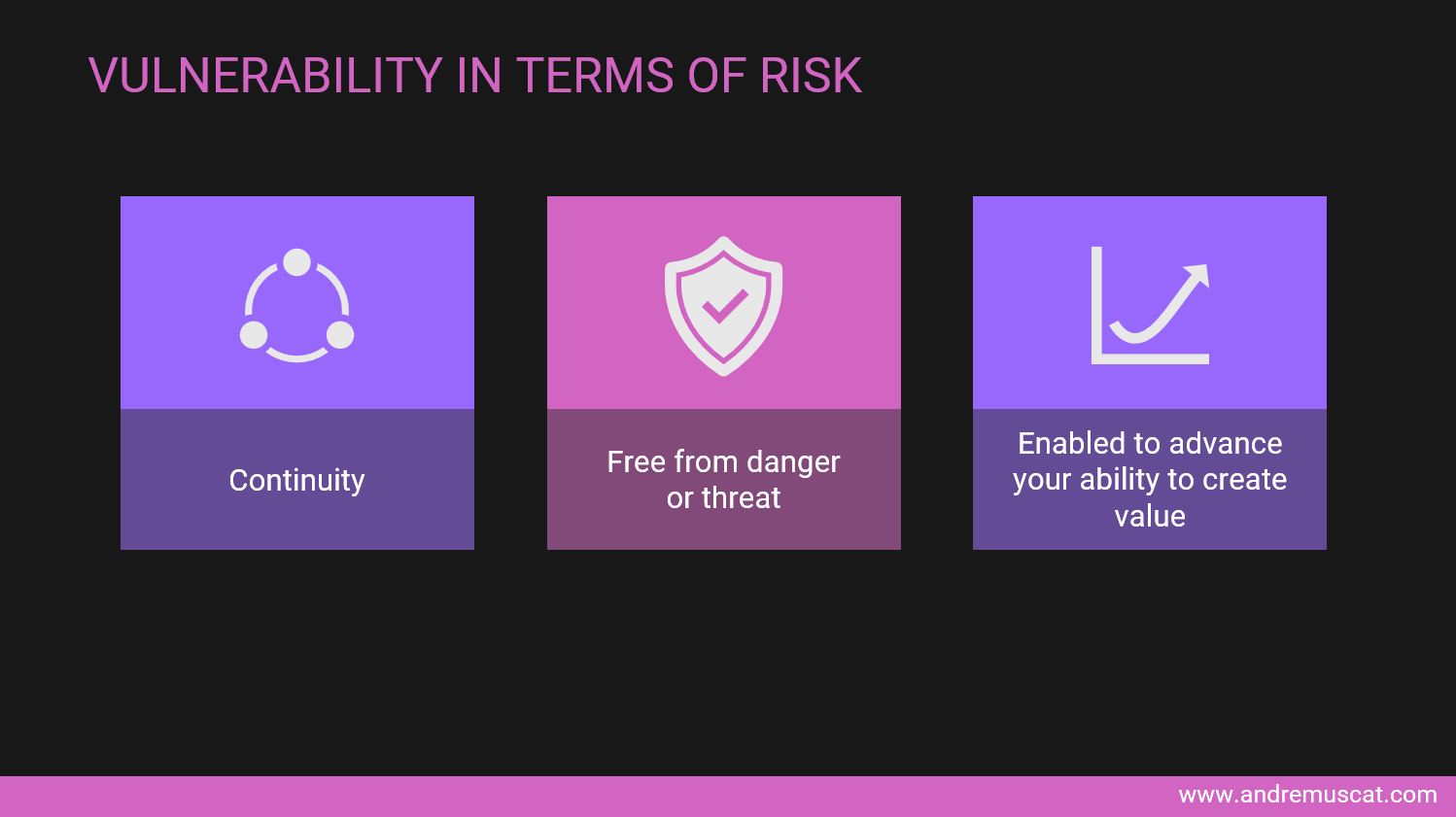 These vulnerabilities need to be assessed across your various key organisational assets, identifying what can limit each asset from operating, advancing, or providing continued service to the levels/objectives your board/leadership/culture expects.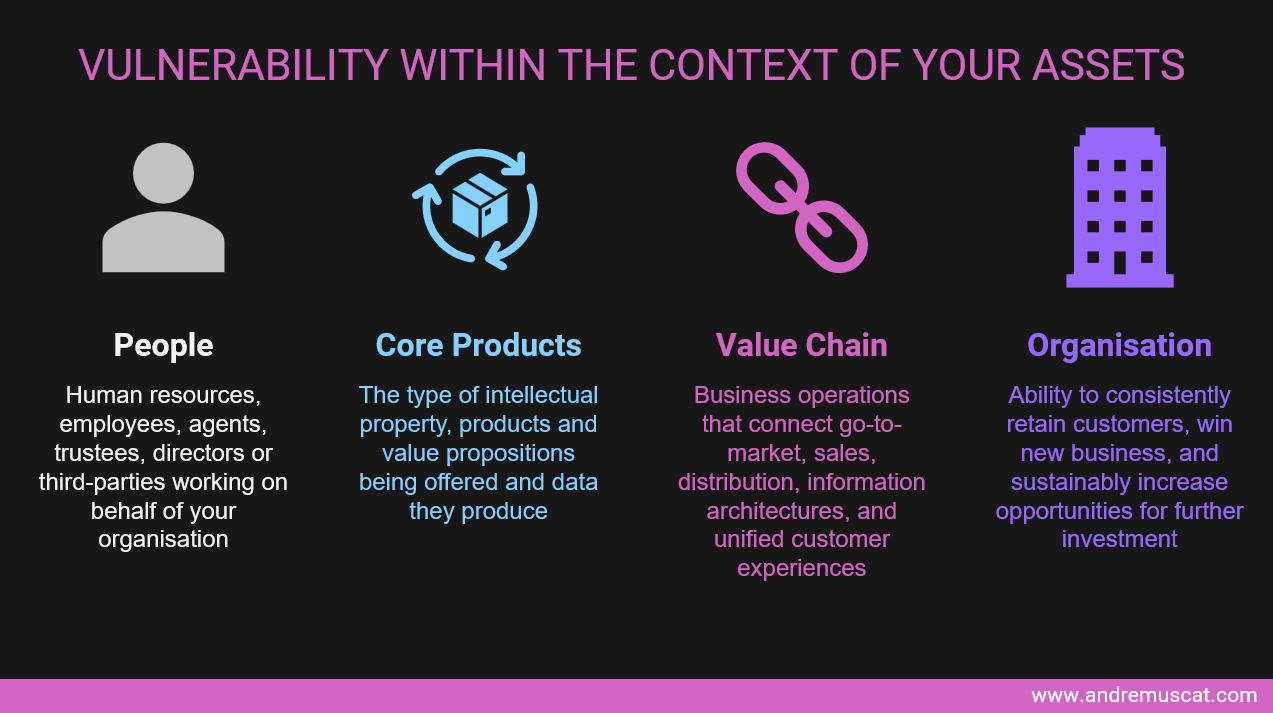 A report from the World Economic Forum, 2021 showcases the following areas as potential sources of vulnerabilities that cause worry (technical/other):