Today I learned that Pantone, a company that specialises in the supply of physical and digital colour management technologies used by designers, manufacturers, printers across all industries (e.g. fashion, automobile, graphic design, product design, etc.), has selected the official colour of the year 2022:
Known as "Very Peri" a.k.a. I7-3938 a.k.a. #6667AB
I also learned that Microsoft and Pantone collaborated to create "Very Pery" themes and wallpapers that you can use freely today!
I will share how you can get hold of these goodies below.  
Why does this matter?
I think we all need a bit of fun in our life :) but it is so much deeper than that!.
I realised how broadly this colour was used in the past year across devices, software, products, websites, adverts, and other things we consume and interact with every day!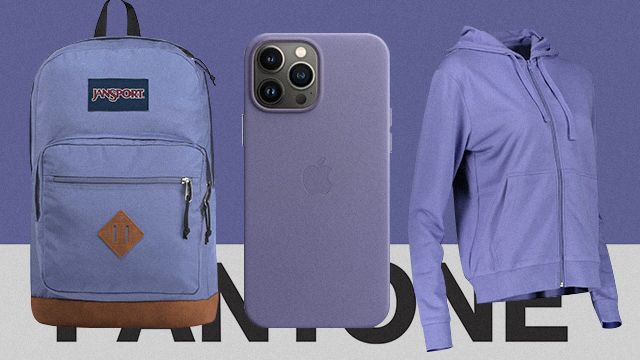 Context
The initiative to select a "Colour of the year" started in 2000.
Twice a year, representatives from various colour standards groups meet to discuss, debate and choose a colour for the following year.
These discussions focus on identifying the colour preferences of consumers based on how we live, work, and consume. They consider aspects of what makes us happy, what keeps us up at night, and what we think the world will look like in the years to come.
All of this is to identify our preferred colour of choice before we even know it ourselves.
The outcomes include both the selection of the colour of the year and the creation of colour collections that, when used together, will be appreciated enough to influence engagement and purchasing decisions.
The final decision is announced at the beginning of each December.
Once these outcomes are published, they are used across all industries to inform new designs, materials and planning for future products:
Designers
Florists
Entertainment (e.g. setup and positioning, background themes)
Advertising and marketing (e.g. Colour of posters, online banner backgrounds)
Fashion
Social Media and Technology interfaces (e.g. themes, skins, mods etc.).
Home furnishings
Industrial Design
It is a colour you surely know all too well!
MS Teams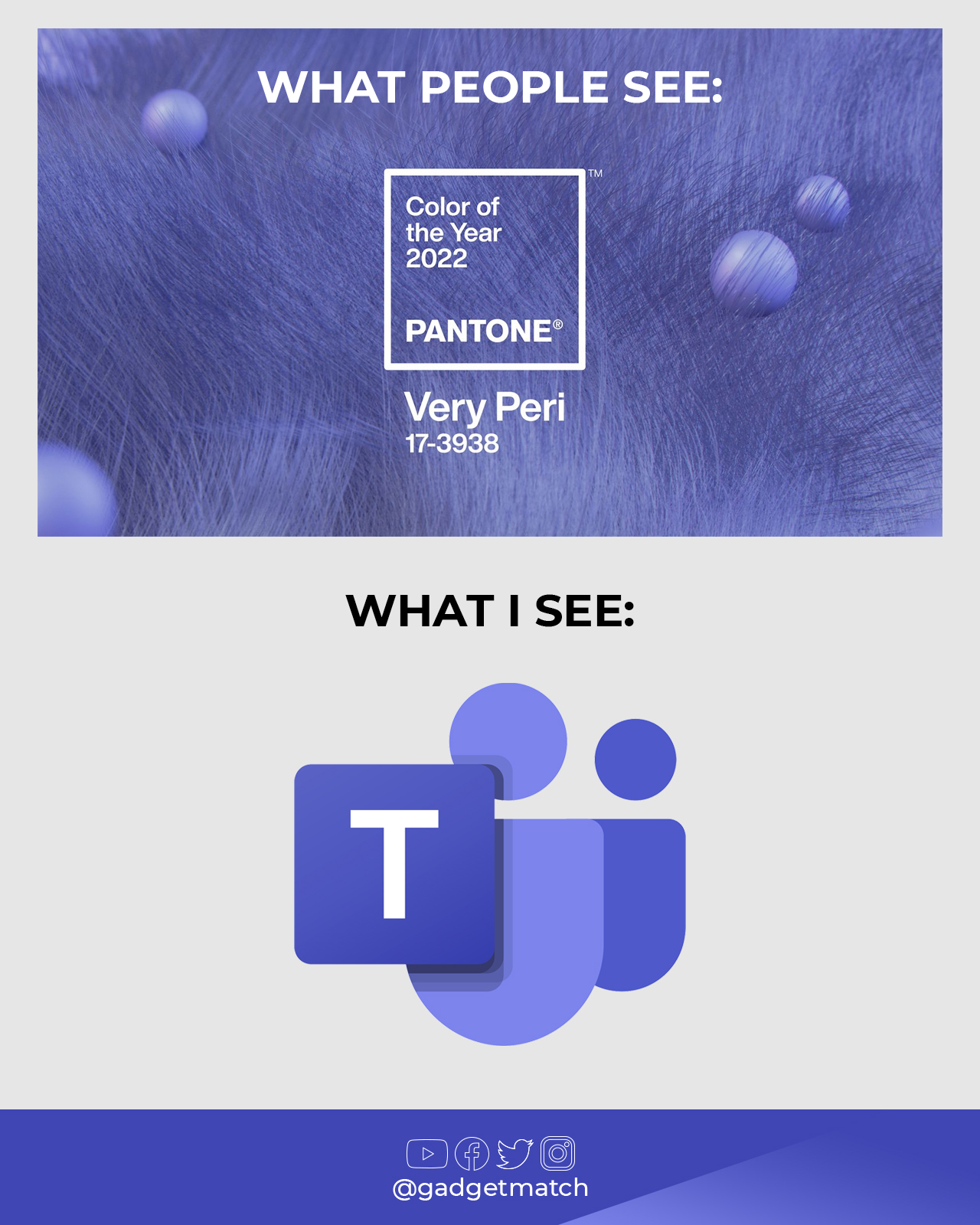 Smartphones
Used to represent sophistication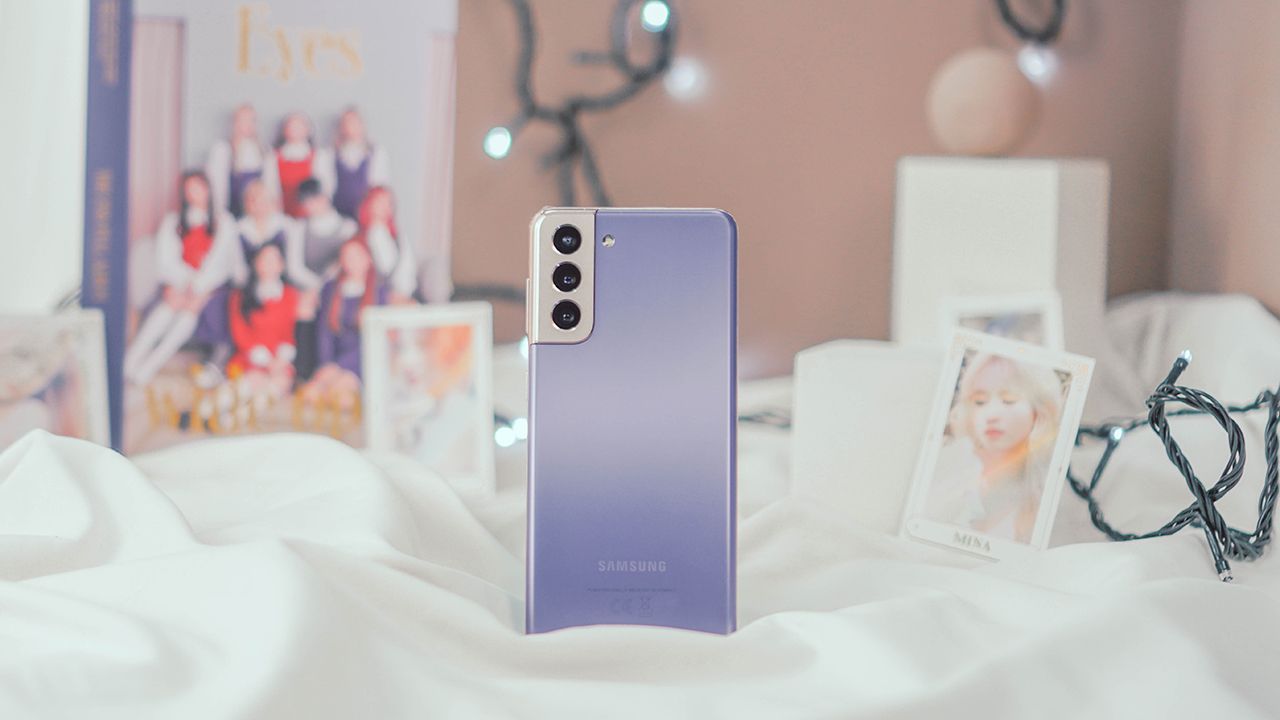 "The color resembles our lives' transition. From periods of isolation emerging to a new way of living where the virtual world extends to the limits of our reality. Pantone's decision stems from the emergence of new possibilities in the digital realm. New gaming trends, the popularity of metaverse, rising artistic community through Non-fungible tokens (NFTs).", MJ Jucutan.
Goodies for you to use today!
Companies like Microsoft are already integrating this colour across their key growth products:
They released a whole set of materials, some of which I point out below:
MS Teams background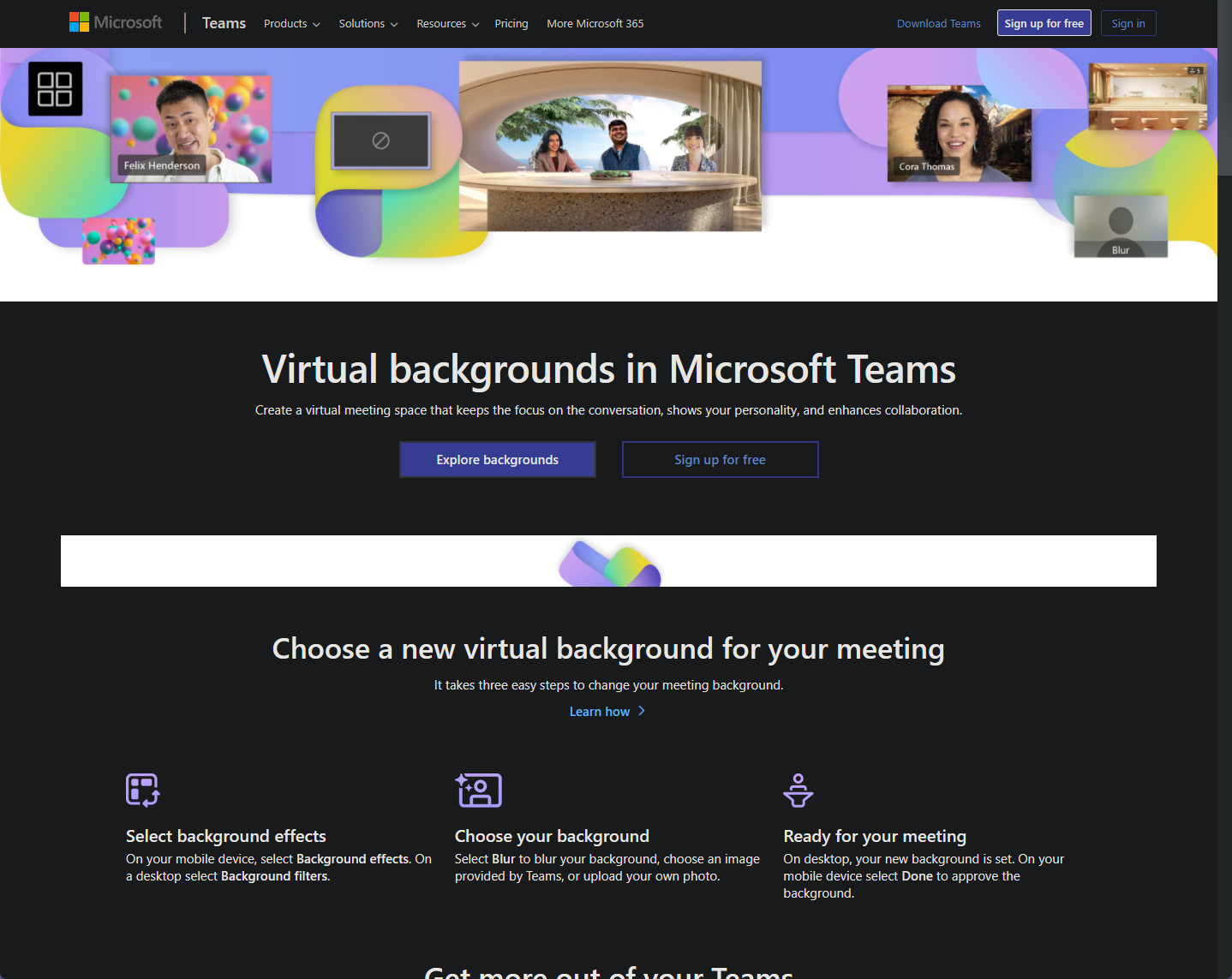 Windows Wallpaper
Get your Pantone themed wallpaper from the Microsoft Store (Free):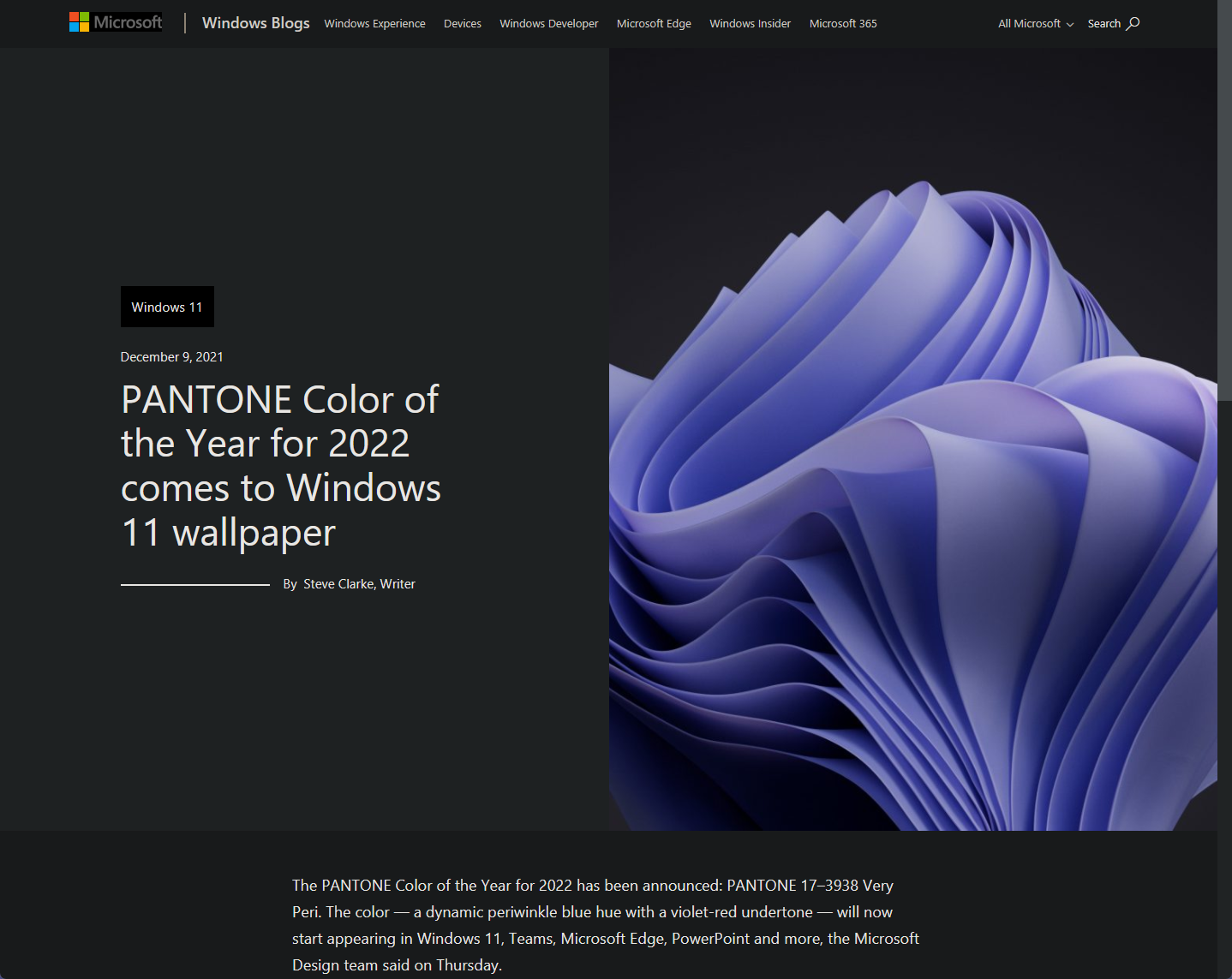 Link to MS Windows 11 Wallpapers
Windows 11 Theme
Download the "Pantone Colour of the Year 2022" and complete the installation process.
Go to Start > Settings > Personalisation> Themes and select the theme you prefer.
Step by step instructions to install this beautiful theme.
Microsoft Edge Theme
PowerPoint Templates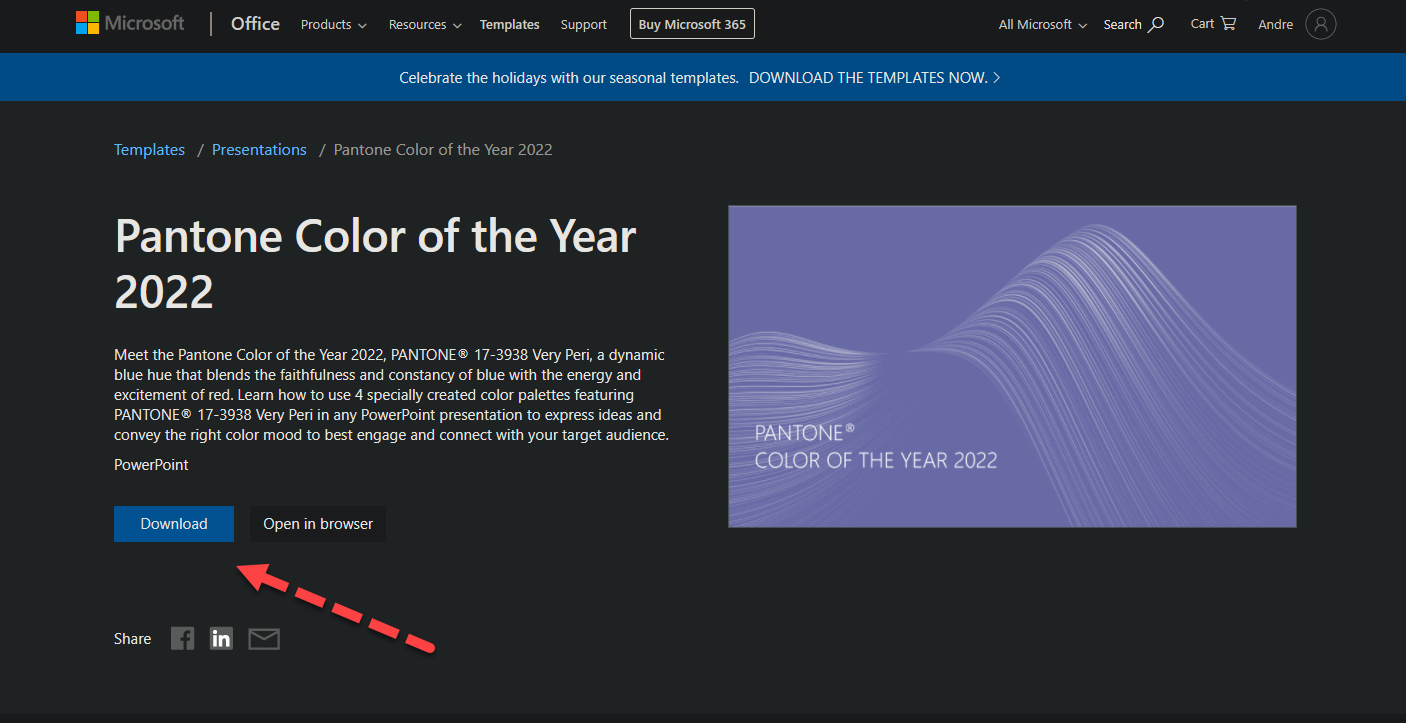 Link to MS PowerPoint Templates
What it takes to bring these elements to life
Beautifully designed themes that impact our daily workspace do not happen by accident. I suggest you check out the Microsoft blog post "Silver linings and new hues".
WARNING: It is "a bit" "markety" in nature; however, would you expect anything else?
Wrapping up
What a fun thing to learn today! I like 2022's colour lots!
I loved learning about:
The process of selecting a key influence factor to impact industries globally, such as colour to drive higher engagement and influence purchasing decisions.
The discovery of a purple themes windows theme I love and adore.
Additional goodies such as MS Edge themes and wallpapers.
I hope you enjoy it too!